Als beauty editor vind ik iedere maand de nieuwste productreleases in mijn inbox en test ik regelmatig een nieuw make-upje. Van knalroze lipstick en nudekleurige nagellak tot zelfbruinende dagcrème. Deze maand on the list: mijn beauty favorites.
En dan in het speciaal: mijn summer musthaves. Want de volgende producten zijn juist nu heerlijk om te gebruiken. Want wat dacht je van een verfrissende gelcrème en een finishing mist met een mooie golden glow, waardoor je make-up ook nog eens de hele dag blijft zitten? Hieronder vind je mijn favo producten van het moment!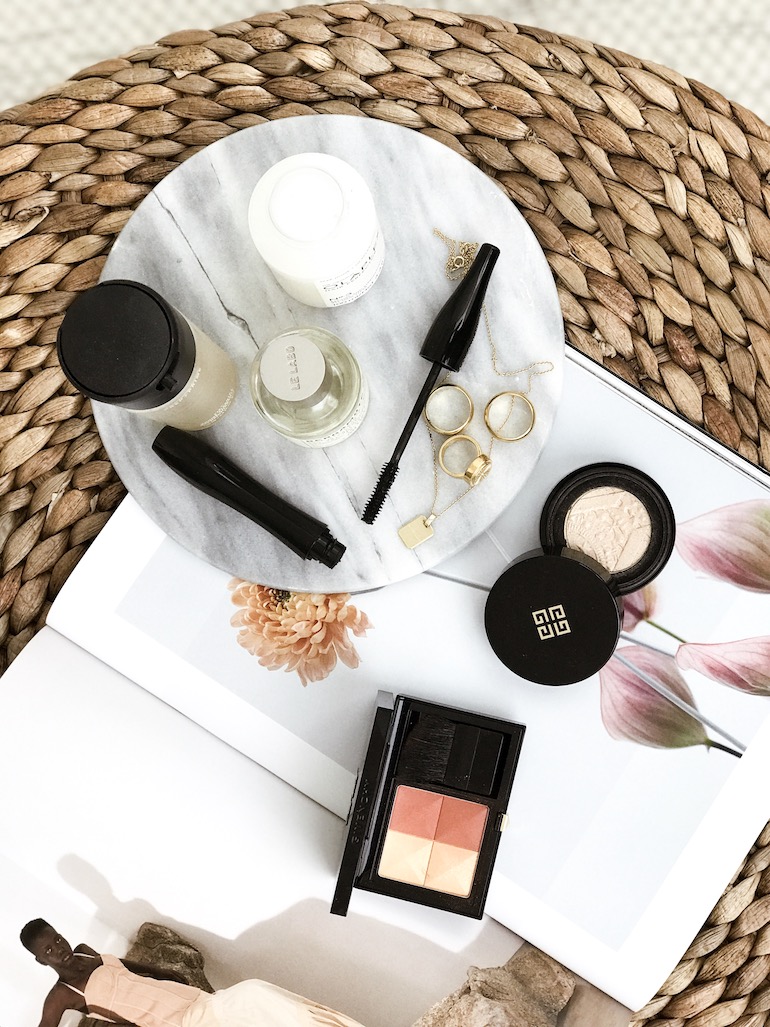 1. La Mer – The Moisturizing Cool Gel Cream
Ik ben zo'n fan van de crèmes van La Mer! Oke, de producten zijn echt reteduur, maar dan heb je ook wat. Deze Moisturizing Cool Gel Cream kende ik nog niet, maar ik gebruik hem nu vier maanden en hij staat inmiddels hoog bovenaan mijn lijstje favoriete dagcrèmes ever. Het is geen gewone crème, maar een gel die heel verfrissend werkt en echt ideaal is voor de zomer. Ik baal dat mijn potje bijna leeg is…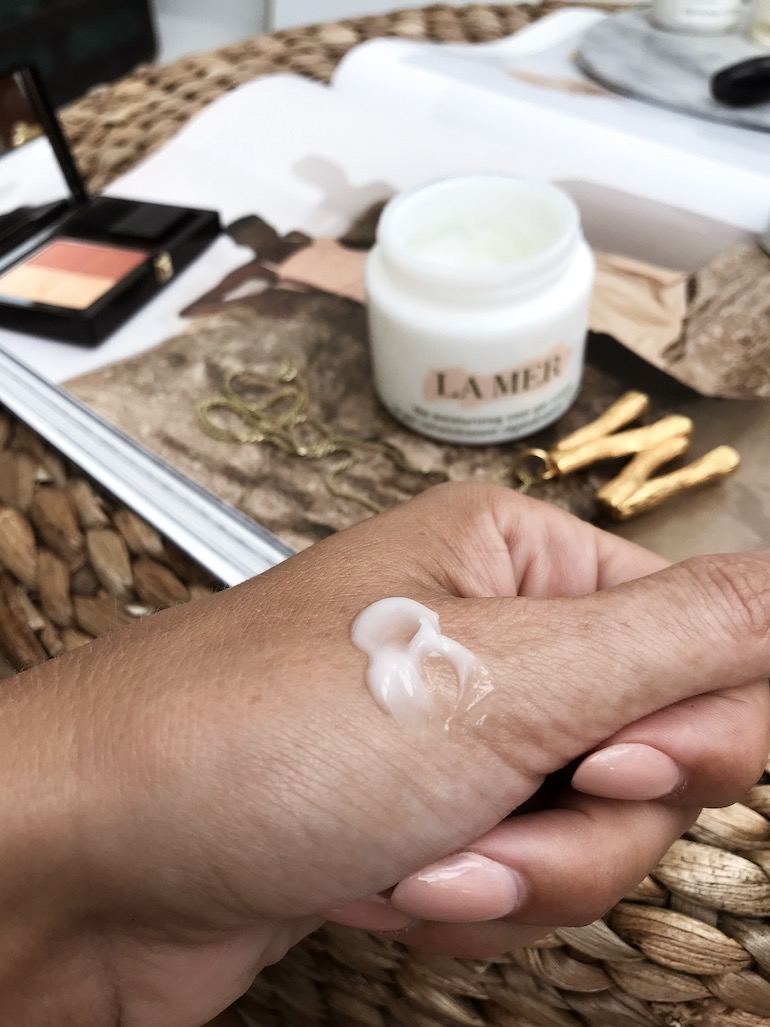 2. Givenchy Bouncy Highlighter & Prisme Blush
Wow, wat is de nieuwe African Light Collectie van Givenchy mooi! En dan ben ik met name verliefd op de highlighter en blush. Die kleuren! Intens, warm en helemaal mijn ding! Het blush palet bevat vier aardse tinten die je apart of in combinatie kunt gebruiken. De goud-beige highlighter heeft een gelachtige structuur – wat ik wat vreemd aanbrengen vind – maar hij blijft daardoor wel mega goed zitten.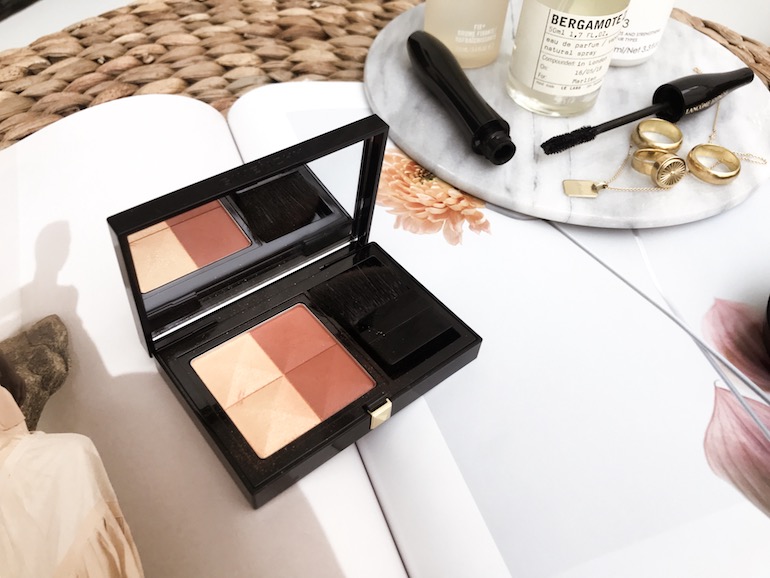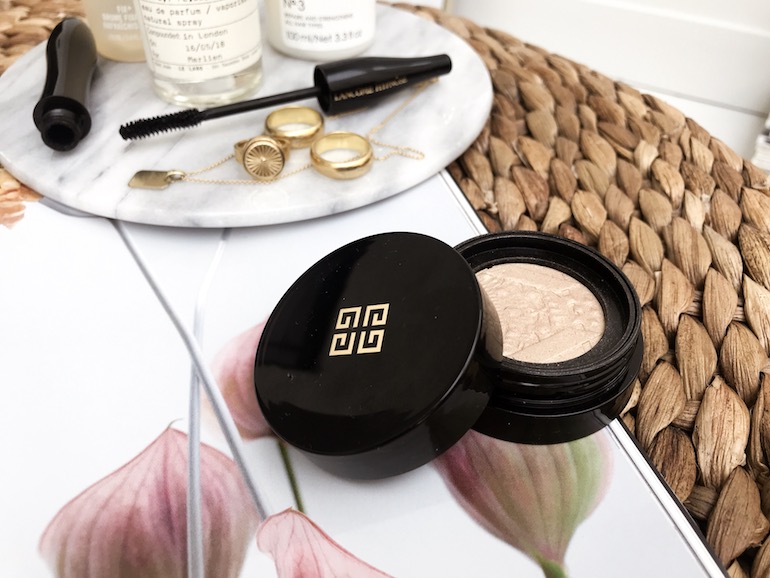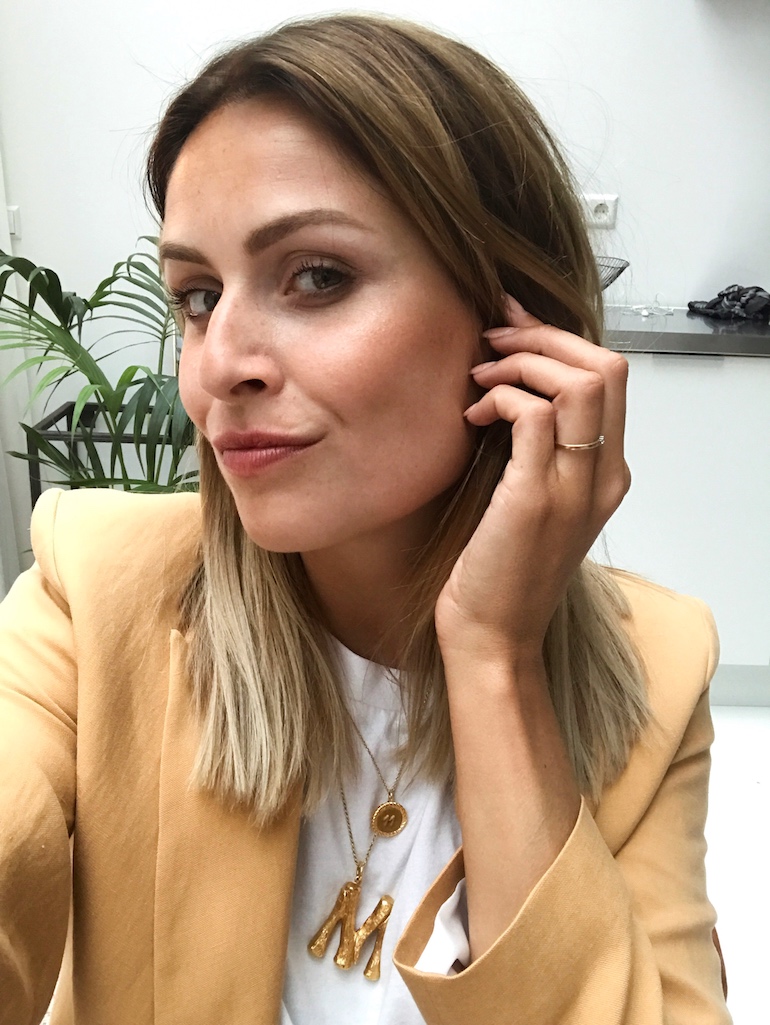 3. MAC Prep + Prime Fix+
Als er één product is dat mij de afgelopen tijd verbaasd heeft dan is het de MAC Fix+ primer wel. Want wauw, ik wist niet dat mijn make-up zo lang kon blijven zitten! Ik gebruik de Fix+ als primer én setting spray en het bijzondere aan deze finishing mist is dat ie een hele mooie glow geeft. Deze variant met kokosgeur is absoluut een blijvertje in mijn make-up collectie.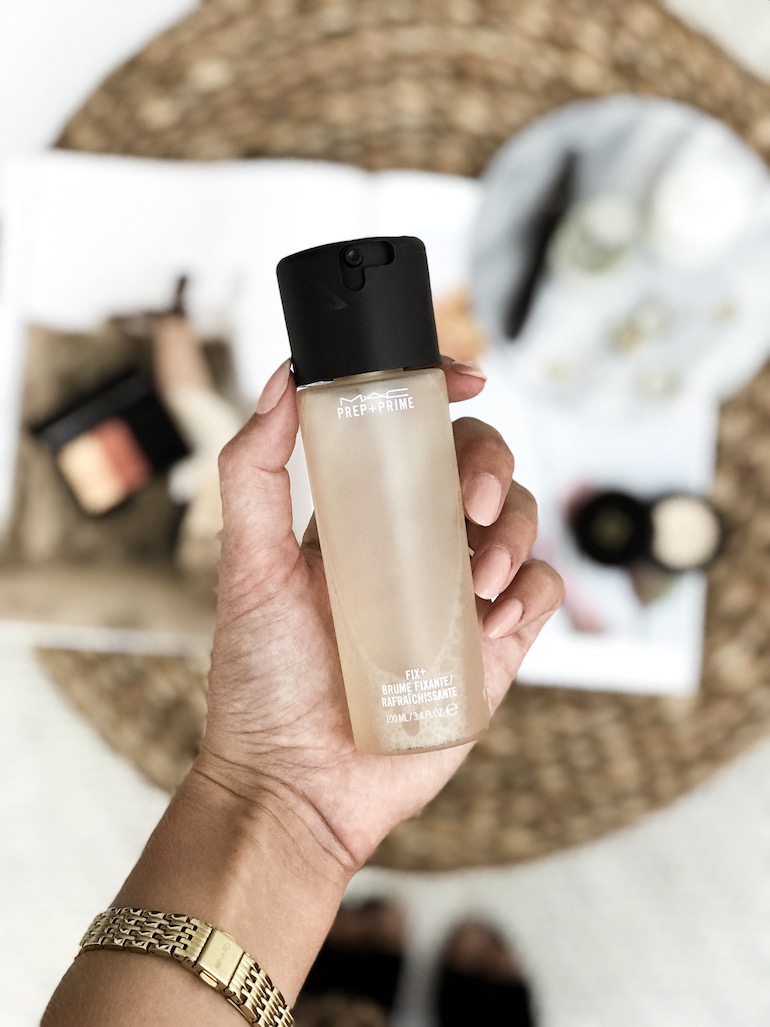 4. Le Labo Bergamote 22 Eau de Parfum
Coco Mademoiselle is eigenlijk al jaren mijn favoriete geur. Af en toe cheat ik eens met een ander luchtje, maar ik blijf steeds teruggrijpen naar de klassieker. Toch denk ik dat daar wel eens verandering in kan komen, want ik heb een nieuwe geur ontdekt die ik zo uniek en bijzonder vind: Bergamote 22 van Le Labo. De geur is kruidig, maar toch ook fris en bloemig. Ik vind hem moeilijk te omschrijven, maar hij is heerlijk! Ook leuk: je kunt de fles personaliseren met je naam.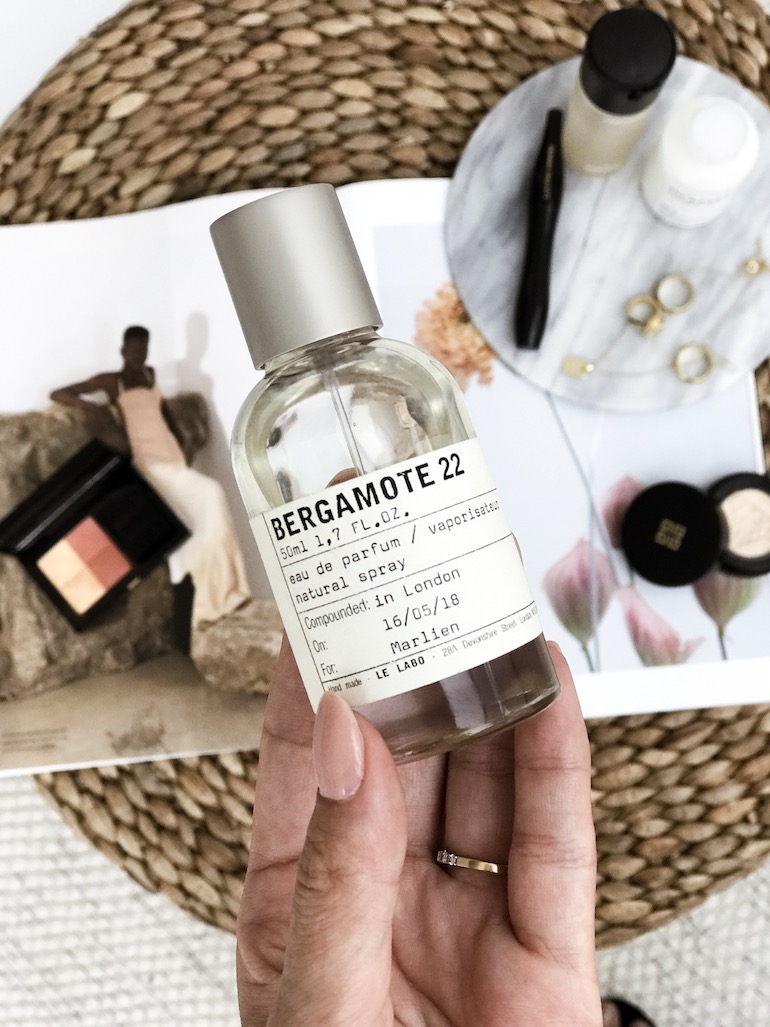 5. Lancôme Hypnôse mascara
Tot slot nog een mascara op mijn rijtje. En deze heeft zijn plekje verdiend dankzij zijn verfijnde borsteltje. Smal en dun, maar met veel haartjes, waardoor ik ieder wimperhaartje perfect kan kleuren. Hallo volume!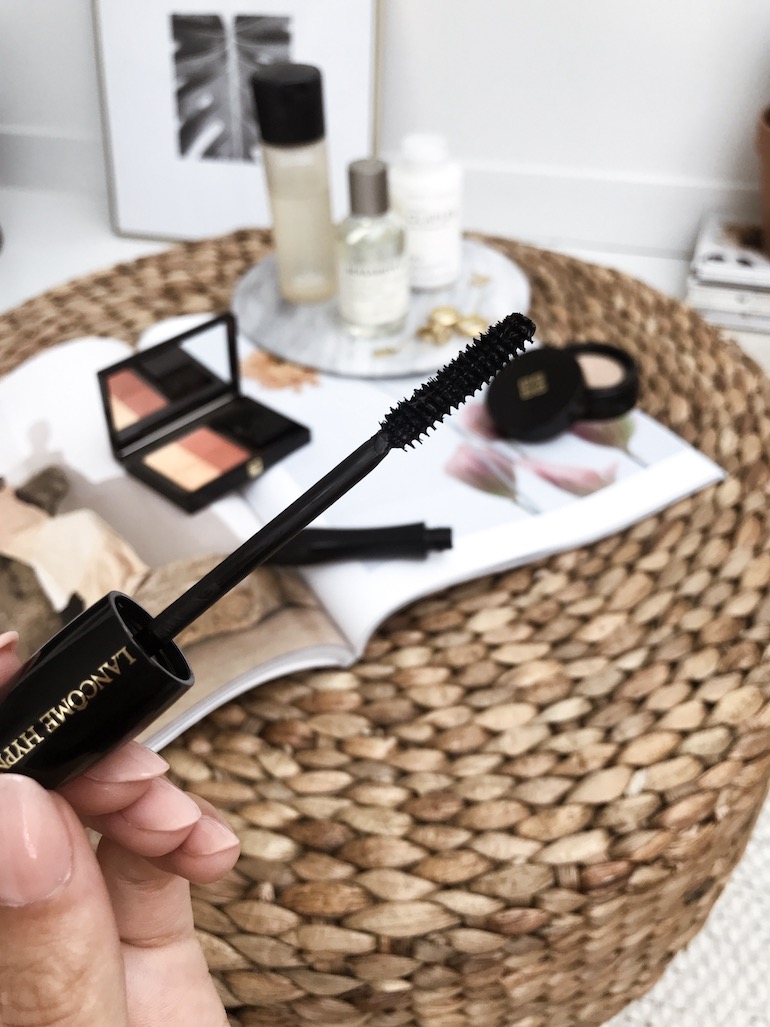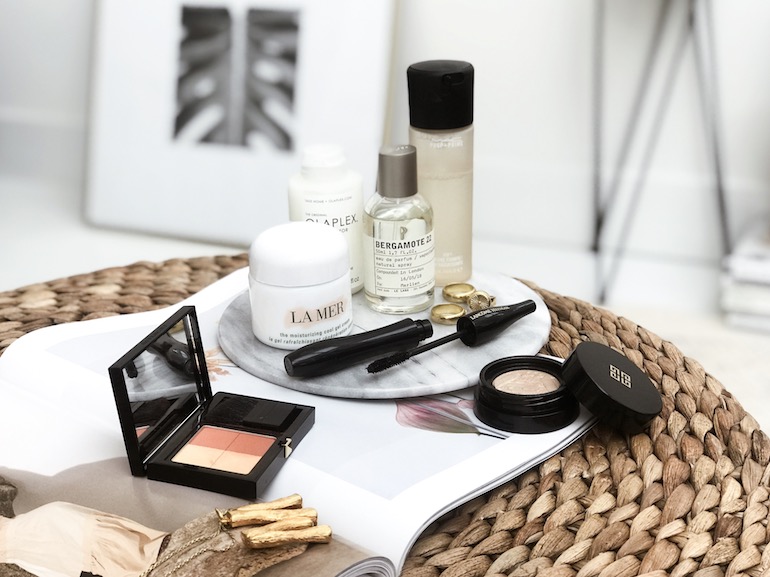 #The List
1. La Mer the moisturizing cool gel cream – 60 ml  – € 155, – debijenkorf.nl
2a. Givenchy Bouncy Highlighter  – 01 African Light Gold – € 40,- debijenkorf.nl
2b. Givenchy Prisme Blush – 09 African Earth – € 45, – debijenkorf.nl
3. MAC Prep + Prime Fix + Coconut – 100 ml – € 17,50 – debijenkorf.nl
4. Le Labo Bergamote 22 Eau de Parfum – 50 ml – € 152, – debijenkorf.nl
5. Lancôme Hypnôse mascara – 01 Noir – € 33,50 – debijenkorf.nl